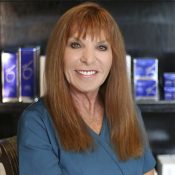 With over 27 years of medical aesthetic experience, advanced injector, Linda Mckinney, RN is able to provide her patients with the best care possible. She has extensive experience in various laser techniques, micropigmentation / permanent make up application, Kybella, neuromodulators such as Botox and Xeomin, and dermal fillers such as Juvederm, Voluma, Volbella and Radiesse. In addition to providing medical aesthetics treatments at Voci MedSpa she is a practicing virtual critical care RN.
Linda is a North Carolina native from Grandfather Mountain. She graduated as valedictorian from King's College and Carolinas Healthcare Mercy School of Nursing. She went on to obtain advanced training in Arlington, Texas in Micropigmentation. Various accomplishments include OSHA RN certification, nominated "Best 100 Nurses 2016" and certifications as an expert injector.
Patients enjoy Linda's gentle touch and unique ability to correct aesthetic concerns.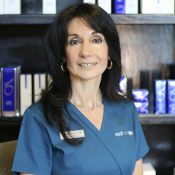 Renee Cornelius, RN is a New York native, where she earned her nursing degree over 30 years ago. She spent the bulk of her career in Medical-Surgical, long-term care and recovery room care. Renee joined Voci MedSpa in 2006 and has focused on medical aesthetic treatments.  Specialties include Botox, Xeomin, Fillers such as Juvederm, Volbella, and Radiesse.  With a previous background in medical aesthetic skincare, Renee is an expert in addressing all of your anti-aging needs.
Renee enjoys Voci MedSpa because we are family owned and operated and she is a part of that family.  With her Italian heritage, family is Renee's number one priority.  In her spare time she enjoys cooking, baking and spending time with her five children and two grandchildren.