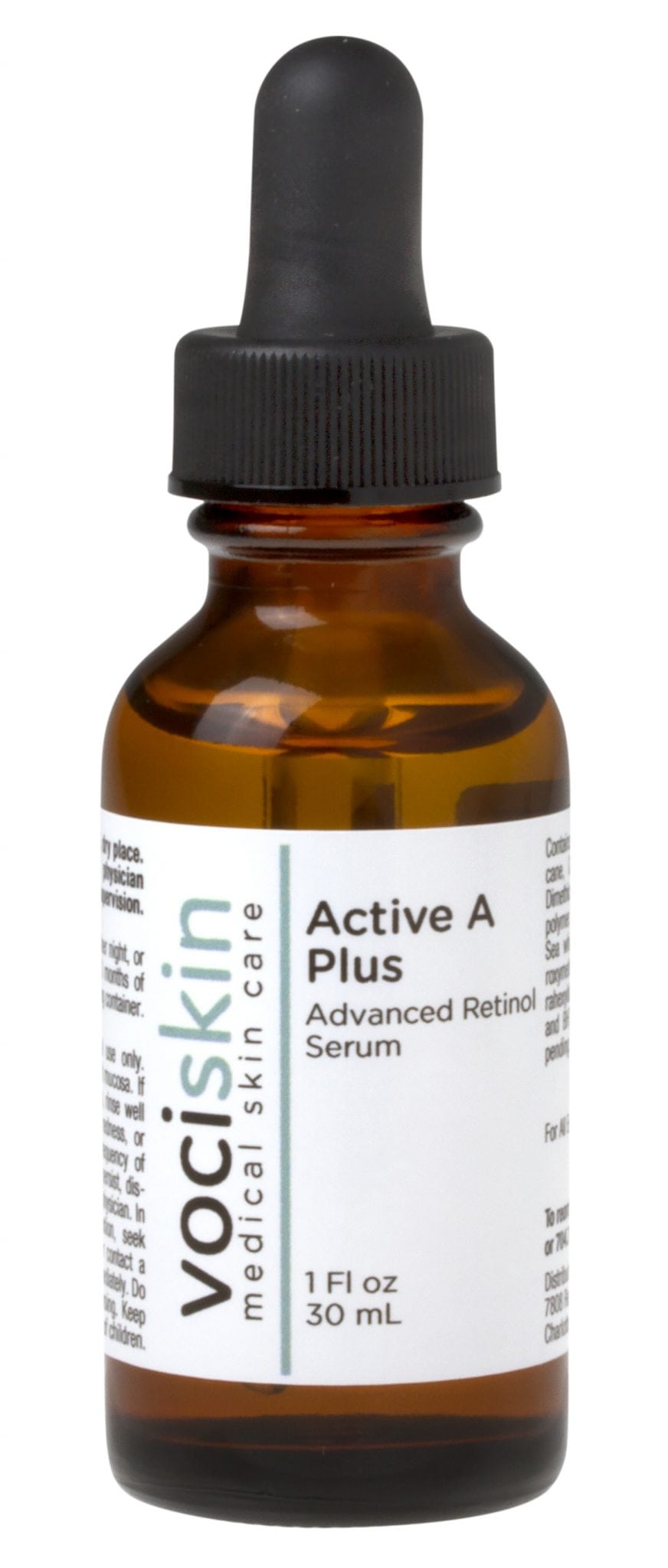 Active A Plus
Advanced Retinol Serum
$99.00
Description
Skin Type
How to Use
Description
VOCI Active A Plus has a high dose of Retinol at 0.1%.
The unique formula adopts a micro-sponge delivery system that sustains the Retinol to release over a longer period, thus reduces potential irritation to the skin.
Effectively reduce the appearance of fine lines and wrinkles.
Free of Fragrance, Propylene glycol, and Paraben.
For Normal, Combination, or Oily skin.
Use daily on the face, neck and chest.
Consult with your medical esthetician for use when starting our retinol products.