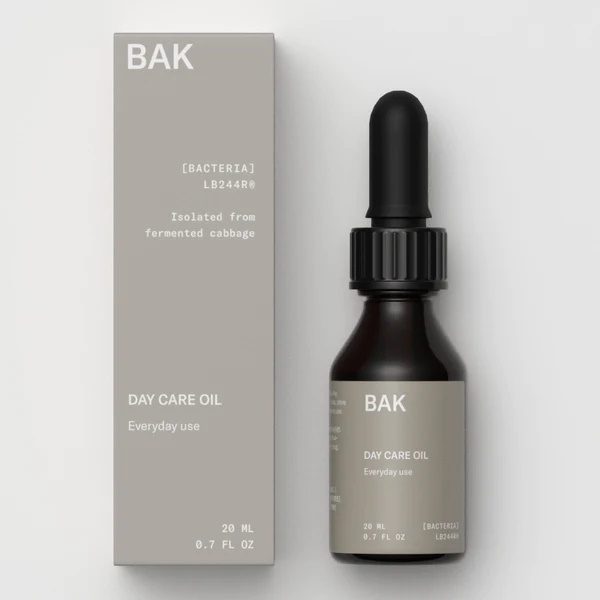 BAK Day Care Oil
Everyday Use
$60.00
Description
The award winning Day Care Oil is designed to balance the skin microbiome and improve skin health to make the skin calmer, softer and stronger.
Balances skin tone and complexion by reducing redness, impurities and irritation
Stimulates tight-junctions and reduces the appearance of wrinkles
Strengthens the skin barrier
Improves skin health and appearance
20 ml.
Prunus Amygdalus Dulcis [Sweet Almond] Oil, Simmondsia Chinensis [Jojoba] Seed Oil, Lactiplantibacillus plantarum LB244R® [Probiotic], Inulin [Prebiotic], Tocopherol [Vitamin E], Helianthus Annuus [Sunflower] Seed Oil.
100% natural, 99.8% organic.