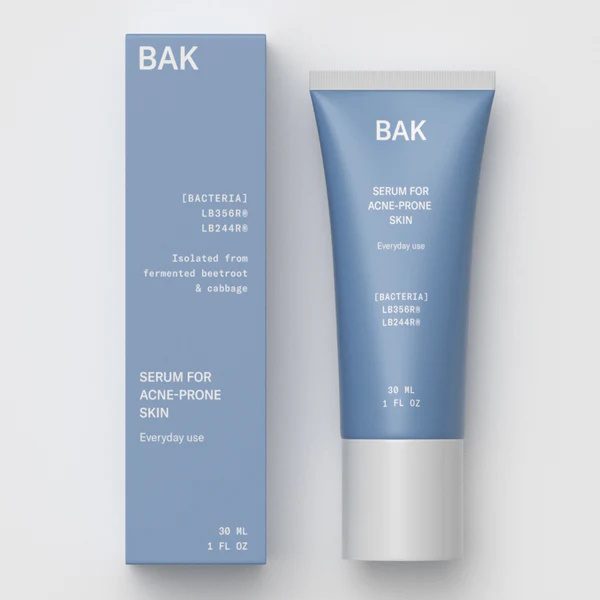 BAK Serum for Acne-Prone Skin
Everyday Use
$48.00
Description
The serum is probiotic, natural, vegan and organic. The product balances the natural skin bacteria without irritating, drying out the skin or compromising your skin health.
Made for breakout-prone skin
Improves skin health and appearance
Balances skin tone and complexion
Suitable for dry and/or balanced skin (for oily skin, see our oil for acne-prone skin)
30 ml.
Simmondsia Chinensis [Jojoba] Oil, Hydrogenated Olive Oil, Lactiplantibacillus plantarum LB244R® & LB356R® [Probiotics], Tocopherol [Vitamin E], Helianthus Annuus [Sunflower] Seed Oil.