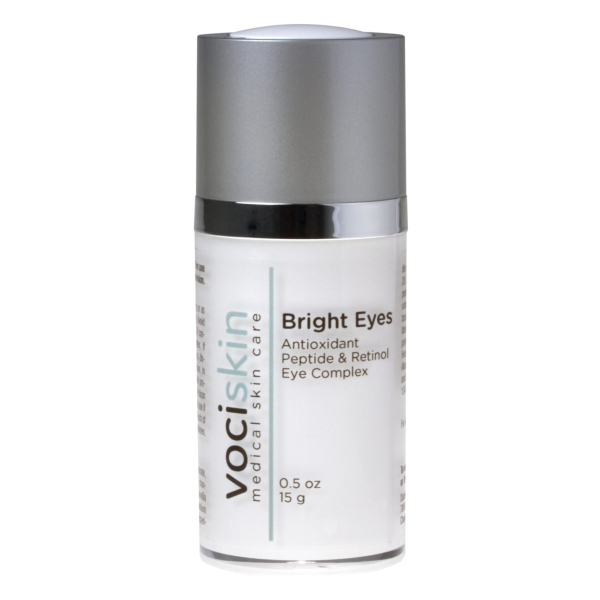 Bright Eyes
Antioxidant Peptide & Retinol Eye Complex
$85.00
Description
Skin Type
How to Use
Description
This moisturizing eye cream provides a holistic solution for the eye area: effectively improves the appearance of fine lines and wrinkles, at the same time as addressing puffiness and dark circles.
A high-potency combination of gentle Retinol, Anti-oxidant Vitamins C, E & Ferulic ester, and Peptides clinically demonstrated.
Advanced barrier technology combines ceramide, cholesterol and fatty acid for improved hydration.
Free of Fragrance, Propylene glycol, and Paraben.
Apply to eye area 1 to 2 times daily.
Consult with our medical estheticians for customized regimen.