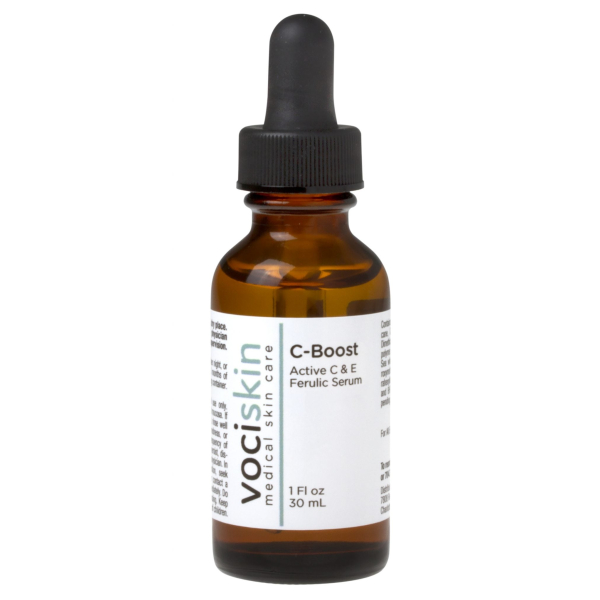 C-Boost Vitamins C, E & Ferulic Acid
$130.00
Description
Skin Type
How to Use
Description
Helps fight off fine lines and wrinkles, with a high potency combination of active ingredients.
Vitamin C protects and boosts up the collagen in the skin.
Vitamin E helps to soothe the skin, while the Ferulic acid enhances the Vitamin C and Retinol effectiveness.
Contains Tetrahexyldecyl ascorbate, an advanced ester that bio-converts into L-ascorbic acid in the skin.
Free of Fragrance, Propylene glycol, and Paraben.
Apply nightly or every other night alternating with retinoid.
Consult with our medical estheticians for customized regimen.