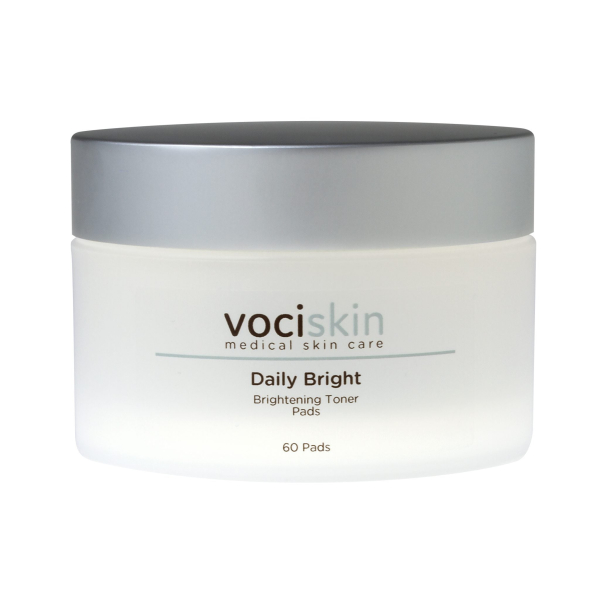 Daily Bright Pads
$65.00
Description
Skin Type
How to Use
Description
These alcohol-free cleansing pads gently exfoliate and brighten skin.
Contain Glycolic Acid.
Leaves the skin clear and bright.
Free of Fragrance, Propylene glycol, and Paraben.
For All skin types except sensitive skin.
Use 1 to 2 times daily as a toner after cleansing.
Consult with our medical estheticians for customized regimen.