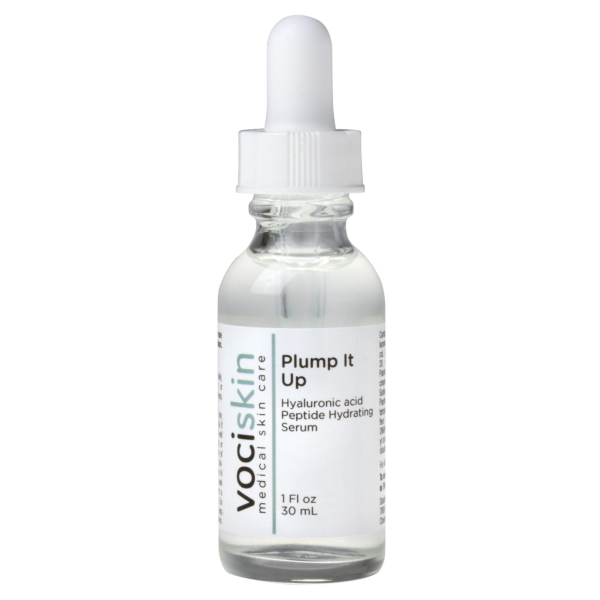 Plump It Up- Hyaluronic Acid Serum
$85.00
Description
Skin Type
How to Use
Description
This is a complete Hyaluronic Acid gel serum to hydrate the skin at a cellular level to keep skin healthy.
Reduces the appearance of fine lines and wrinkles and leaves the skin plumped up and glowing.
Uses a unique formula with Palmitoyl oligopeptide, Palmitoyl tetrapeptide-3 and caproyl tetrapeptide-3, fortified with Niacinamide, Green Tea extract and soothing Vitamin B5.
Free of Fragrance, Propylene glycol, and Paraben.
For All skin types, even the most sensitive.
Can be a great hydrator for breakout prone skin as well.
Apply 1 to 2 times daily under sunscreen, moisturizer and/or makeup.
Consult with our medical estheticians for customized regimen.