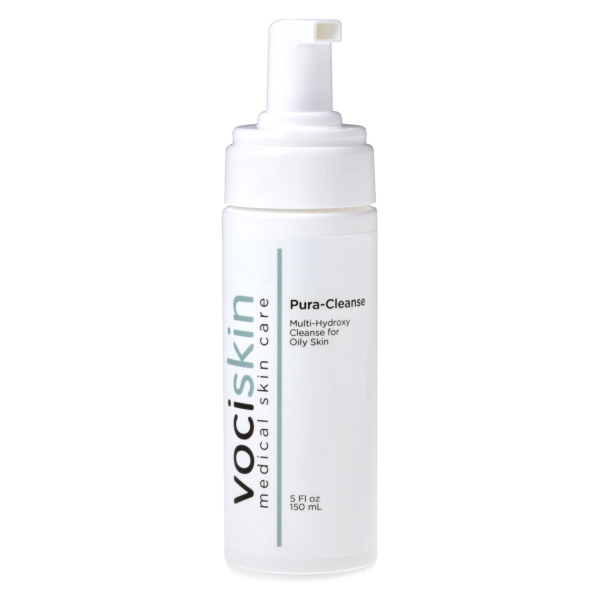 Pura Cleanse
$56.00
Skin Type
Description
How to Use
For Combination/ Oily skin.
Description
Multi-functional cleanser to thoroughly clean the skin and leave pores fresh.
Smooth and soft foam that comes right from the pump gently takes away dirt without irritation.
Contains an optimal combination of Salicylic, Mandelic, and Malic Hydroxyacids. They penetrate the skin, dissolve skin debris that clogs pores, function as anti-inflammatory, and also help red inflamed pimples and pustules go away faster.
Multi Functional foam cleanser for combination/oily skin to leave the skin clean without drying it out. Great for daily use to keep pores clean.
Free of Fragrance, Propylene glycol, and Paraben.
Apply foam to palm and gently rub over face. Then rinse with warm water.
Use twice daily in the morning and evening.
Consult with our medical estheticians for customized regimen.