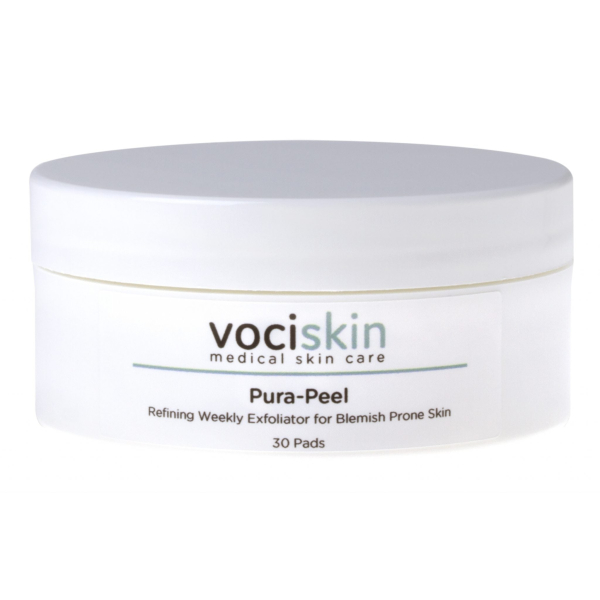 Pura Peel Pads
$95.00
Description
Skin Type
How to Use
Description
Once weekly clarifying exfoliator for oily and/or acne-prone complexions.
Multi-functional Mandelic, Salicylic and Azelaic acids help to kill bacteria and clean the pores for a clear complexion.
Smooths and refines the skin while enhancing delivery of other products.
Free of Fragrance, Propylene glycol, and Paraben.
For Normal, Oily, and/or Acne-prone skin.
Use once weekly or as directed.
Cleanse skin and pat dry. Apply a few minutes after cleansing once skin is completely dry.
On first use, rinse off after approximately 5 minutes. If tolerated, contact time may be gradually increased to 30 minutes.
Consult with our medical estheticians for customized regimen.