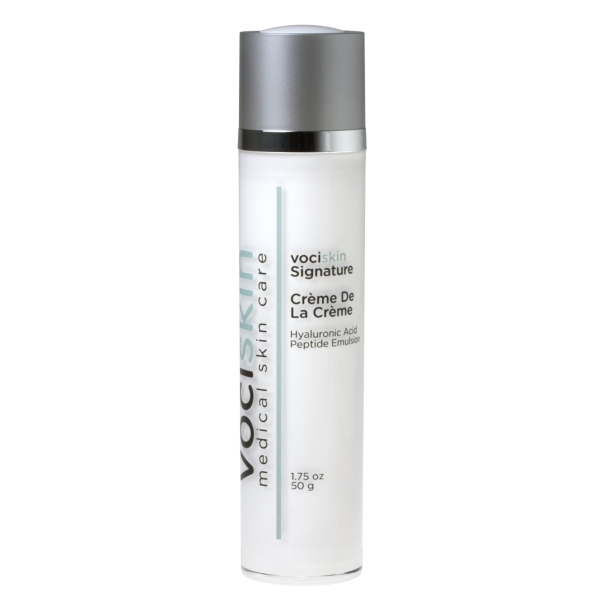 Signature Creme De La Creme
$193.00
Description
Skin Type
How to Use
Description
This ultimate hydrator contains Hyaluronic Acid and Peptide Emulsion to harness the restorative power of water for improved skin appearance.
Leaves the skin hydrated and fights the signs of aging at the same time.
This daily moisturizer is the creme of all cremes!
Free of Fragrance, Propylene glycol, and Paraben.
Apply daily in the morning and evening.
Consult with our medical estheticians for customized regimen.