UltraShape Power
in Charlotte
Working out and eating right can do wonders for your body, but it can still be tough to lose the stubborn fat that is resistant to your best efforts. Take control and enjoy the body you've earned with UltraShape® Power, our state-of-the-art fat-reduction device that uses gentle ultrasound technology to destroy fat, in most cases, three virtually painless treatments.
UltraShape® is the first and only FDA-cleared, non-invasive body-shaping procedure to use focused, pulsed ultrasound energy to selectively destroy fat cells.
Unlike liposuction, UltraShape is nonsurgical, which means no incisions, no anesthetics and no recovery time.
And unlike other fat-reduction procedures that use heat or freeze fat, UltraShape is virtually painless and leaves no unwanted signs of treatment.-Instead of unwanted side effects, all you're left with are smooth results, sometimes seen as quickly as just two weeks after the first treatment.
$500 – $800 per Treatment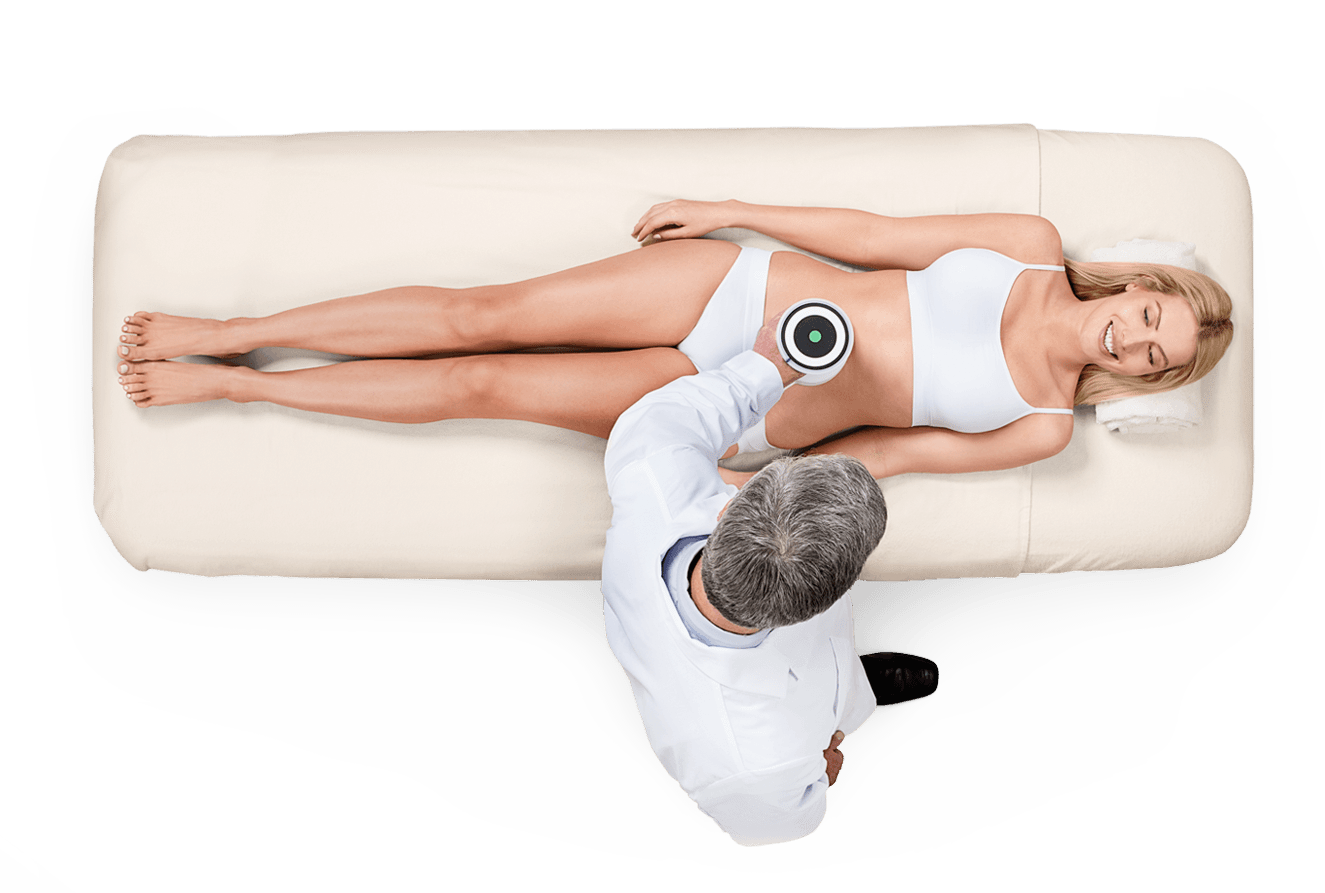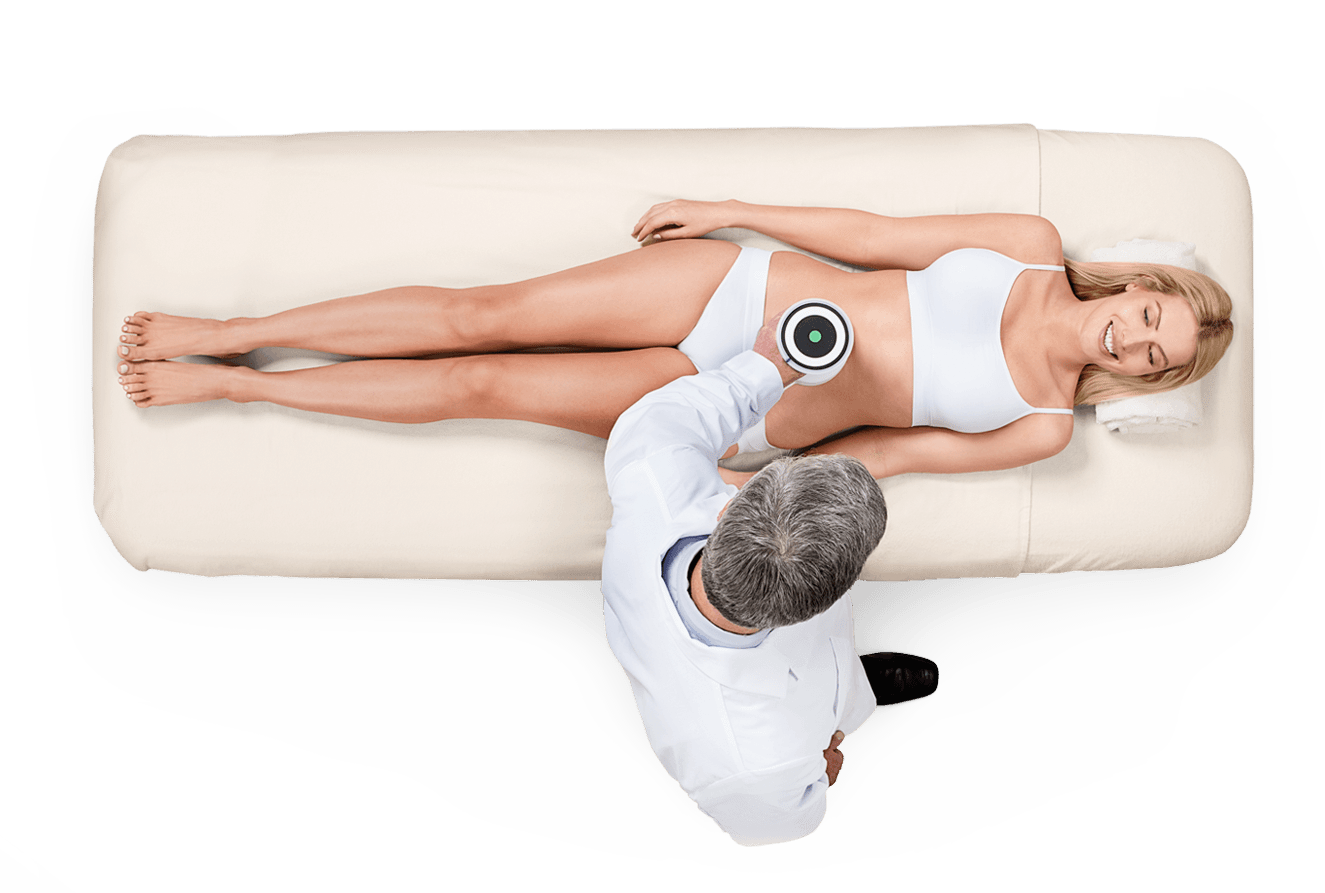 Actual patients. Results may vary.
UltraShape's gentle ultrasound energy destroys the walls of fat cells in your body and releases that fat in the form of triglycerides. Those triglycerides are then processed through the liver and eliminated from the body naturally. Meanwhile, the surrounding tissue, nerves, and muscles are left completely unharmed.
The UltraShape procedure is a pleasant, relaxing experience. Since it's nonsurgical, the process is completely free of anesthetics or incisions. After you and your technician determine the exact treatment area, a specially designed belt will be wrapped around your treatment area and a soothing gel will be applied to your skin. A trained UltraShape technician will glide the UltraShape transducer over the treatment area, gently delivering virtually painless ultrasound pulses. Treatments take 40 minutes or less, so sit back and take it easy as UltraShape takes care of your excess fat.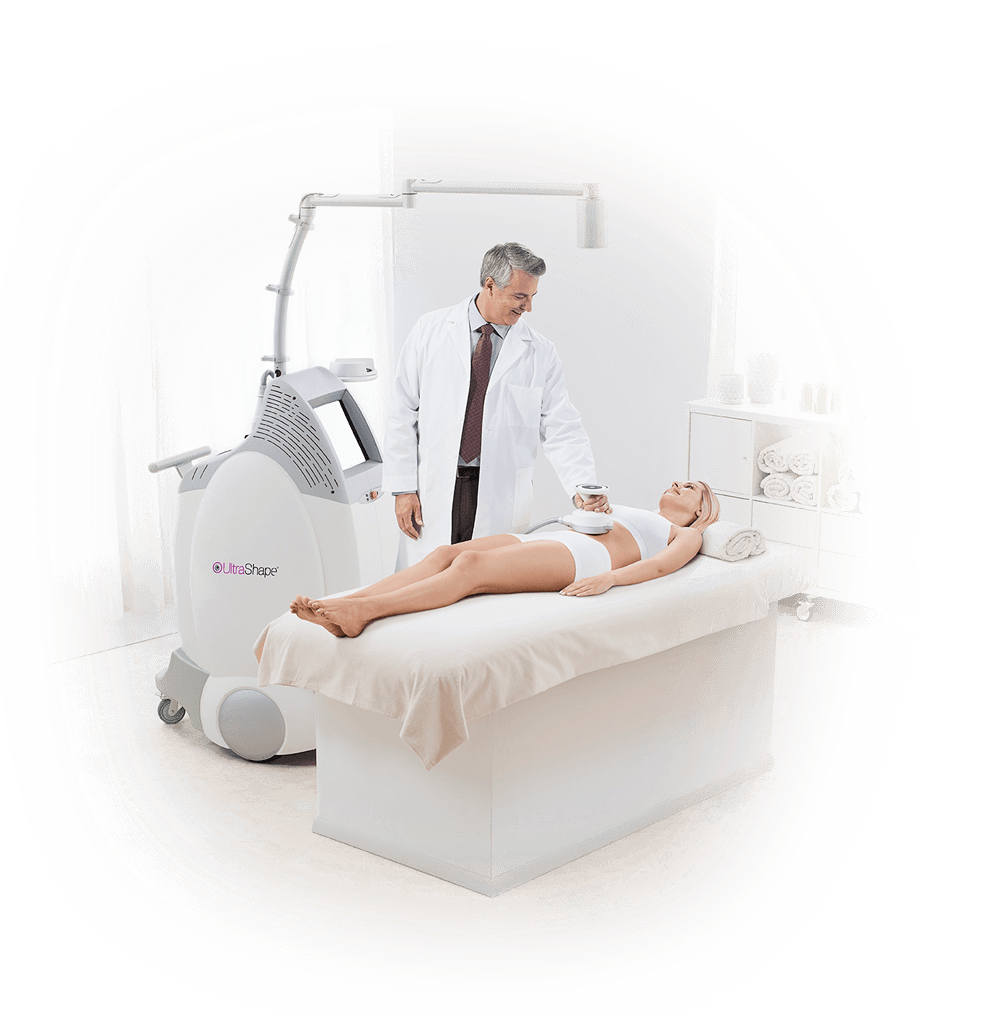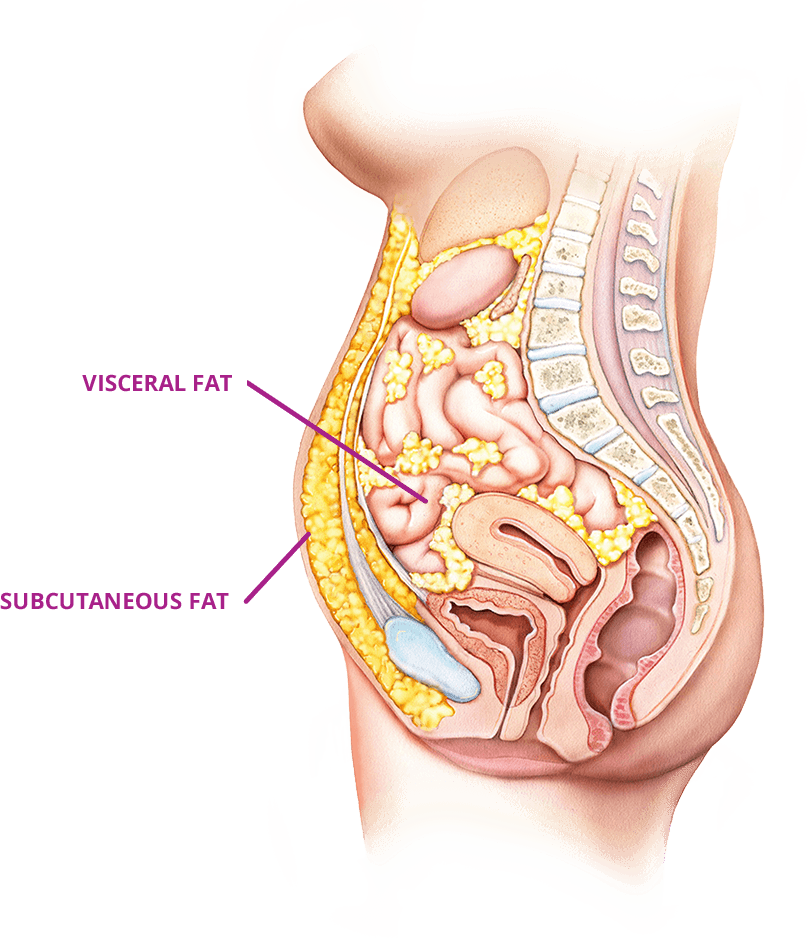 There are two major types of fat in your body: visceral (fat that forms around your organs) and subcutaneous (fat that forms under the surface of your skin). While eating right and working out can help reduce visceral fat, subcutaneous fat can be difficult to lose. UltraShape targets and eliminates stubborn (subcutaneous) belly fat that's resistant to diet and exercise.
What to expect:
30-45 minute treatment time
May experience some slight heat
Recommend a series of 3+ treatments
30-45 minute treatment time
May experience some slight heat
Recommend a series of 3+ treatments