Endermologie
in Charlotte
Endermologie is the first worldwide patented, non-invasive treatment for the reduction in the appearance of cellulite and circumferential measurements of the treated areas. Thanks to LPG's patented treatment heads, the enermologie technique gently stimulates dormant cellular activity naturally, painlessly and with no side effects. Awakened, the targeted cells then transform the skin from within for visible slimming and age-defying results.
Non surgical and non invasive treatment
LPG Endermologie aids in the reduction of the appearance of cellulite
It helps to improve circulation and lymphatic drainage which eliminates metabolic toxins from the tissues
Endermologie helps to remove excess fluids through the lymphatic system, reducing swelling and promote faster, healthier healing.
LPG® endermologie offers a 100% natural alternative: stimulating dormant cellular activity within our skin to fight all unaesthetic manifestations (wrinkles, sagging skin, localized resistant fat, cellulite appearance, and more).
The mechanical stimulation of cells, called endermologie®, thus reactivates their awakening naturally and painlessly.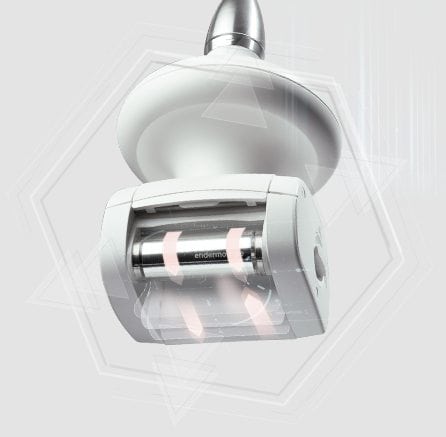 Intelligently stimulated, the skin is capable of undergoing amazing transformations: boosting the production of rejuvenating substances (collagen, elastin, hyaluronic acid) for firmer skin, activating fat cells' elimination process to reshape your figure, stimulating fluid exchanges for a deep detox effect. Our endermologie® technique was developed to make the most of this natural potential in a completely non-invasive, non-aggressive, pleasurable, and safe way. We are convinced that a healthy and respected skin is the key to a beautiful figure and radiant, youthful skin.
What to expect:
Come twice a week for 9 weeks, then once a month for maintenance
May experience some pressure, mild discomfort
$90 each
$850/ Package of 10 Treatments
$1600/ Package of 20 Treatments