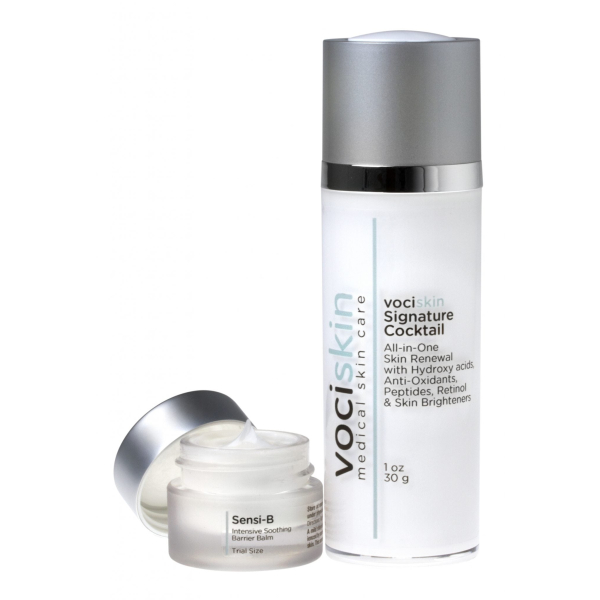 Signature Cocktail Serum
$169.00
Description
Skin Type
How to Use
Description
Our Signature Cocktail Serum provides an optimal combination of hydroxy acids, anti-oxidants (Vitamin C, E and Ferulic acid ester), peptides, retinol and skin brighteners all in one pump.
Effectively protects your collagen, smooths fine lines and wrinkles, and fades brown spots.
This all-in-one skin renewal product is ideal when you're on the go!
For All skin types except Sensitive.
Apply every night.
Consult with our medical estheticians for customized regimen.